&nbsp Minoxidil (2% and 5%) (brand name: Rogaine®)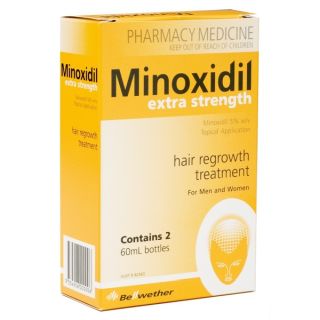 Minoxidil was initially used to treat hypertension and found to have beneficial effects on hair growth. Applied topically, Minoxidil is widely used for the treatment of hair loss. It is effective in helping promote hair growth in both men and women with alopecia. It is the only topical product that is FDA-approved for androgenic hair loss. Treatments usually include a 5% concentration solution that is designed for men, and a 2% concentration solution for women. Read more about hair loss in men and hair loss in women. Minoxidil has been approved for female use by the FDA. Minoxidil is marketed under many trade names worldwide.
When used correctly, it has been found to slow down hair loss and strengthen existing hairs. By widening blood vessels and opening potassium channels, it allows more oxygen, blood, and nutrients to the follicle. Minoxidil will not revive dead hair follicles. However, should living follicles be in the dying phase, minoxidil might sustain their lives for several extra months or even years. About 40% of men experience hair regrowth after 3–6 months. Read more about hair growth cycles here. Once the medication is stopped, however, its effects will usually disappear within 6 to 12 months.
Minoxidil is generally well tolerated, but common side effects include burning or irritation of the eye, itching, redness or irritation at the treated area, as well as unwanted hair growth elsewhere on the body.
Minoxidil needs to be applied twice daily, and may be used indefinitely for continued support of existing hair follicles and the maintenance of any experienced hair regrowth. There are multiple types of minoxidil applications: dropper, foam and spray. To achieve maximum effect, the solution should be in contact with the scalp for at least 4 hours before allowing hair to get wet.
&nbsp Finasteride (brand name: Propecia®)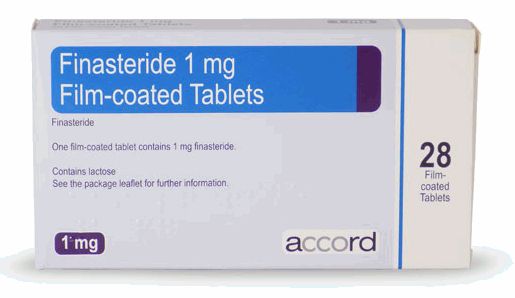 Finasteride is an oral medication that was approved by the FDA in 1997 for hair loss in men. Finasteride is used to treat pattern hair loss in men only. Read more about hair loss in men. Treatment slows further hair loss and provides about 30% improvement in hair loss after six months of treatment, with effectiveness only persisting as long as the drug is taken. Finasteride has also been tested for pattern hair loss in women; the results were no better than placebo. Finasteride is not approved for use in women, especially due to risks of birth defects in a fetus.
Research found that the hormone dihydrotestosterone (DHT) causes hair to miniaturize. Finasteride blocks the conversion of testosterone to DHT by inhibiting the enzyme 5 alpha reductase. By restricting the amount of circulating DHT, finasteride has been shown to slow down hair loss, and in some people, even stimulate hair growth. Read more about hair growth cycles here.
Recently, the five-year data was published and finasateride was shown to be quite safe. Adverse effects from finasteride are rare. Only 1-2% of men have had sexual side effects such as decreased libido and erectile dysfunction for the first year of treatment. These side effects resolve if the medication is stopped. The rates of these effects becomes indistinguishable from placebo after 2–4 years and these side effects usually get better over time.
A one milligram tablet is taken daily; however, if the medication is stopped, the beneficial effects of finasteride diminish significantly.
&nbsp Herbal Medications, Shampoo, and Lotions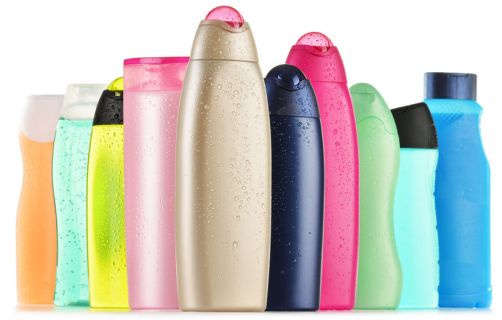 There are many herbal medications on the market that claim beneficial effects for hair loss.
The business which has emerged to cater to the issue of hair loss has created its share of dubious, profiteering marketeers making all sort of sensational promises. For this reason it is important to carry out thorough inquiry as well as utilize common sense prior to reaching into the wallet. For instance, exactly what are the active ingredients in the hair loss shampoo? It's likely that any searches for the ingredients in medical journals or credible news reports will not turn up any results.
In short, the active ingredients in any medicated hair loss shampoo should include minoxidil or other properties that inhibit 5 alpha reductase. Apart from finasteride and minoxidil, however, none of the other products is approved by the FDA. They are, therefore, not recommended.
&nbsp Discuss Your Hair Loss Today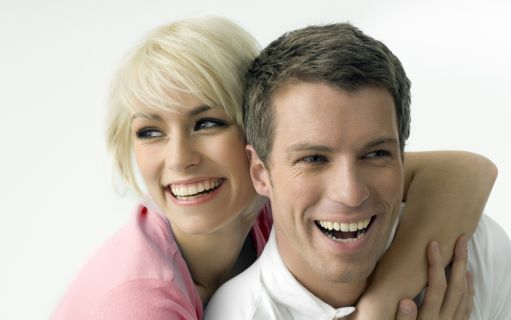 If you are suffering from slow or rapid hair loss and your hair thinning is becoming noticeable, or if you have balding that you wish to cover with new hair growth, we invite you to contact our hair restoration service today. You can find the answers to the most frequently asked questions here. Your doctors in Korea will provide a comprehensive medical and hair loss history, and scalp and hair analysis that will allow them to provide each patient with an accurate diagnosis so that a patient-specific treatment plan can be put into action. Contact us now.